For the past month, we have been encouraging votes to find our customer service champion of champions. The recognition coincides with our customer at the heart awards, which recognise excellence in customer service, and national customer service week (1st–7th October). The voting was split into three categories, and included organisations, retailers, individuals and independents from across the country.
We are delighted to announce, and congratulate the winners as follows:
Food & Drink
Hinchliffe's Farm Shop, Huddersfield
It's not just the Taste Awards that send our customers flocking – many times our nominators mention a passion – and Hinchcliffe's have that in the bucket load.
http://www.hinchliffes.com/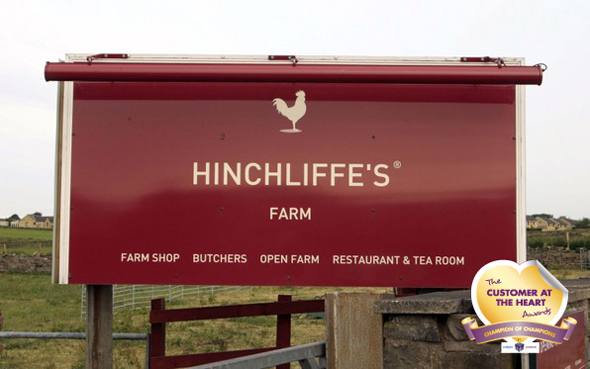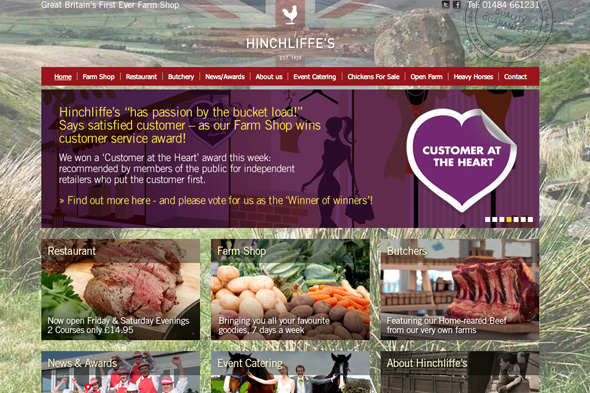 Retail
Anon Lingerie, Elland
We're delighted with the greeting from Anon team in Elland and our first canine welcome. The lingerie specialists are passionate through and through, have great retail theatre and were actually in the process of creating a giant bra for a charity campaign. We loved their retail approach.
http://www.anonlingerie.co.uk/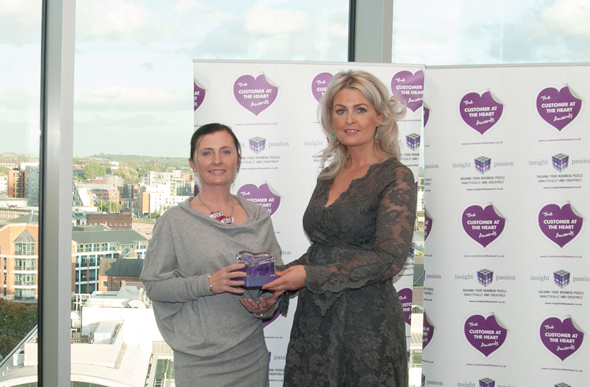 Anon Lingerie accepting their award from IWP's Kate Hardcastle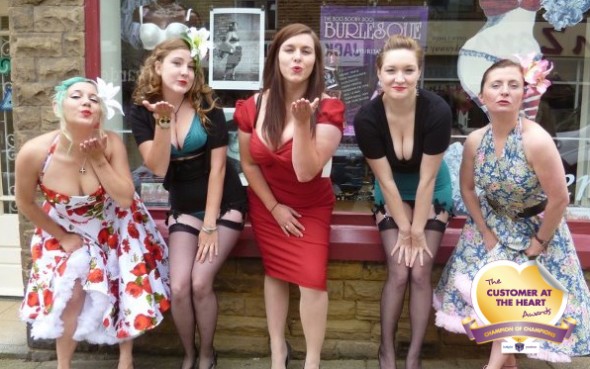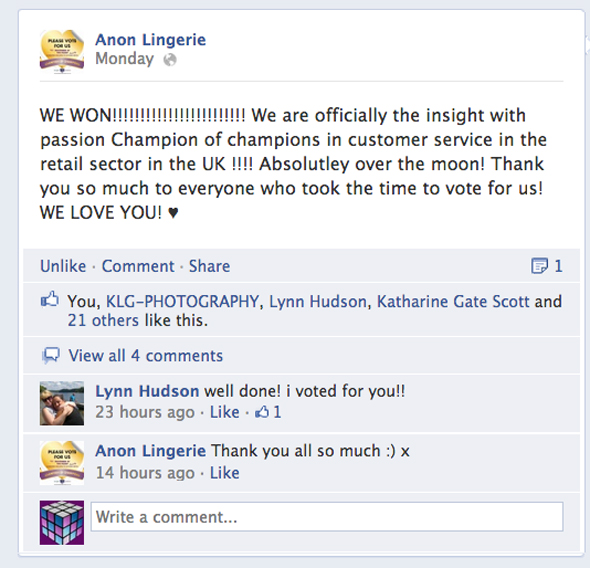 Anon Lingerie announce the news on Facebook
Lifestyle & Culture
The Heart Gallery, Hebden Bridge
The gorgeous HEART is an art gallery with a difference, artist in residence, Sunday soul music, amazing products and in-depth product knowledge sees this store as a CATH winner.
http://www.heartgallery.co.uk/ 
Special Commendation
Lighthouse Toys, Cambridge
A delightful and child friendly haven of more unique toys, especially educational and run by passionate and customer friendly team.
http://www.lighthousetoys.com/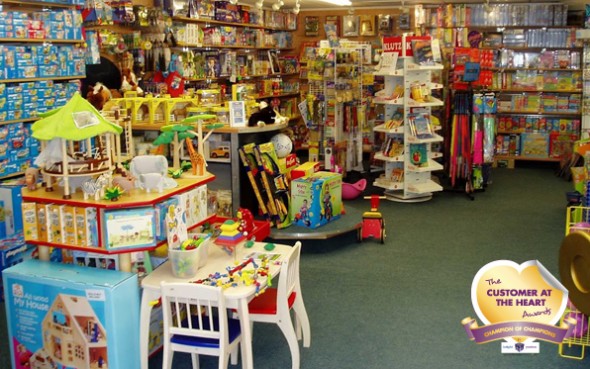 Thank you to all who voted, and well dome to all our winners. Please keep letting us know about your customer service experiences here.